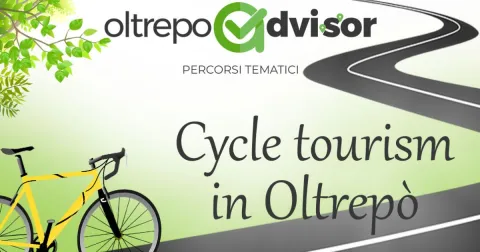 Cycle tourism in Oltrepò
In an area such as that of Oltrepò, home to a great historical and artistic heritage and rich in breathtaking panoramic areas, cycle tourism is one of those activities that allows you both to practice sports surrounded by nature and to visit places full of culture. This is because it is possible to indulge in outings by bicycle on dedicated routes such as the Greenway, which connects the plain beyond the Po Valley to the Apennines. Starting from Voghera and arriving as far as Varzi, it crosses some of the most splendid villages and the surrounding countryside. Or, retrace the 18th stage of the Giro d'Italia 2021 which took place right on our hills.
Practicing cycling in Oltrepò offers unique and exciting experiences. Don't miss them and find out what else this magnificent area has to offer.